Dr. Saelinger is the founder and CEO of Cardiac Vet, Inc., a teleconsulting service for interpretation of cardiac diagnostic studies and a mobile echo service for veterinarians.
Her clinical interests include medical and surgical treatment of arrhythmias. She is one of two cardiologists in the United States who specialize in implantable cardioverter defibrillator (ICD) surgery, programming and defibrillation. She also customizes pacemaker programming for individual canine patients. She has vast experience and a long-time special interest in the pathophysiology & treatment of arrhythmogenic cardiomyopathy (AC) of Boxers and English Bulldogs. You can reference her publications on this topic and others below.
Dr. Saelinger spoke at the AVMA conference in 2019 on cardiac emergencies and provides regular CE locally and nationwide. Her commitment to education is also reflected in the cardiology internship program she has directed since 2012, securing cardiology residencies for 90% of her interns.
Dr. Saelinger is a graduate of The Schreyer Honors College at the Pennsylvania State University. She obtained her veterinary degree from the University of Pennsylvania in 2007. She then completed a one-year rotating internship at the University of Florida in Gainesville, followed by a cardiology internship and cardiology residency at Louisiana State University from 2008-2012. In 2012, she successfully completed the ACVIM exams and the Cardiology specialty boards to become a Diplomate (Board Certified Cardiologist) of the ACVIM in the specialty of Cardiology.
When Dr. Saelinger has free time from keeping pets' hearts healthy, you can find her doing the same for people. Dr. Saelinger is passionate about fitness and is a certified Spin and Body Pump instructor and favorite hobby is long distance cycling. See her personal website: thevetwhosweats.com for more information.
Dr. Saelinger was previously department head of cardiology at the Animal Specialty and Emergency Center (ASEC) in Los Angeles, CA. She maintains a part time position at ASEC involved in the training of veterinary students and interns and practicing clinical cardiology.

Pariaut R. Saelinger C. Cardiovascular disorders chapter 8, Clinical Medicine of the Dog and Cat, Fourth Edition, edited by Michael Schaer, Frederic P. Gaschen and Stuart Walton, Dec 2022.
Wiggens K, Saelinger C. Isorhythmic atrioventricular dissociation, JAVMA, Feb 1, 2019, Vol:254(3):pages 350-352.
Vila J, Moise S, Oxford E, Fox P, Reynolds C, Saelinger C. Structural and molecular pathology of the atrium in boxer arrhythmogenic right ventricular cardiomyopathy. JVC, February 2017, vol: 19(1):57-67.
Pariaut R. Saelinger C. Cardiovascular disorders chapter 7, Clinical Medicine of the Dog and Cat, Third Edition, edited by Michael Schaer and Frederic P. Gaschen, July 2016.
McMahon P, Saelinger C. Reversal of echocardiographic right-sided heart pathology in a dog with severe pulmonary hypertension: a case report. Veterinary Medicine Research and Reports. June 2015, vol 2015(6):211-218.
Rademacher N, Pariaut R, Pate J, Saelinger C, Kearney MT, Gaschen L. Transthoracic lung ultrasound in normal dogs and dogs with cardiogenic pulmonary edema: a pilot study. Vet Radiol Ultrasound. 2014 Jul-Aug;55(4):447-52.
Pariaut R, Saelinger C, Strickland K, Vila J, Reynolds C, Beaufrere H. Tricuspid annular plane systolic excursion (TAPSE) in dogs: reference values and impact of pulmonary hypertension, JVIM, September 2012, vol: 26(5):1148-54.
Pariaut R, Saelinger C, Vila J, DeForge W, Queiroz-Williams C, Reynolds C, Beaufrere H, Zimmerman M. Evaluation of shock waveform configuration on the defibrillation capacity of implantable cardioverter defibrillators in dogs, JVC 2012, vol:14(3):389-398.
Pariaut R, Saelinger C, Queiroz P, Strickland K, Marshall C. Implantable cardioverter defibrillator in a German shepherd dog with ventricular arrhythmias, JVC, September 2011, vol: 13(3):203-210.
Le Roux A, Rademacher N, Saelinger C, Rodriguez D, Pariaut R, Gaschen L. Value of tracheal bifurcation angle measurement as radiographic sign of left atrial enlargement in dogs. VRU, 2012: Jan-Feb;53(1):28-33.
Ratterree W, Geiger T, Saelinger C, Pariaut R. The Value of Echocardiography and Electrocardiogram as Screening Tools Prior to Doxorubicin Administration: 101 Cases (2000-2009). JAAHA 2012; Mar-Apr;48(2):89-96
Saelinger C, Estrada A, Maisenbacher H. ECG of the Month-The Brody Effect.JAVMA, 7/15/08, Vol:233(2):231-234.
Saelinger C, Lewbart G, Christian L, et al. Prevalence of Salmonella spp in cloacal, fecal, and gastrointestinal mucosal samples from wild North American turtles JAVMA, 7/15/06, Volume 229(2):266-268.
*Board-Certification in a specialty of veterinary medicine indicates that the individual has received and completed post-graduate specialty training in an approved residency program and passed a certifying examination.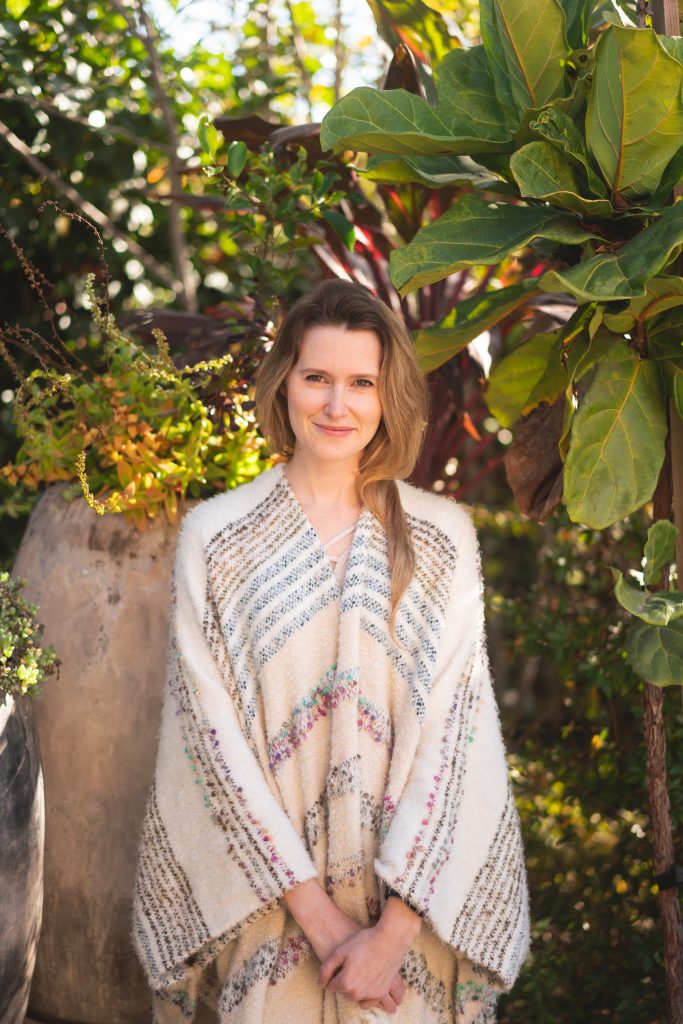 Meghan Allen, DVM, DACVIM (Cardiology) is a native New Orleanian, however she has been calling the west coast her home since 2016. She graduated from Louisiana State University with an undergraduate degree in animal sciences and went on to attend veterinary school there where she graduated from veterinary school in 2015. 
After completing a one-year rotating internship at the University of Florida, she traveled to Los Angeles for a one-year cardiology internship. She then completed a three-year cardiology residency at Oregon State University after which she became board certified in cardiology. Dr. Allen enjoys all aspects of cardiology with a particular favorite being the diagnosis and treatment of cardiac arrhythmias. 
She particularly enjoys getting to know her patients, learning each pet's individual personality and reducing patient stress through warmth and compassion. In her free time, she enjoys hiking, traveling, and just about anything related to food.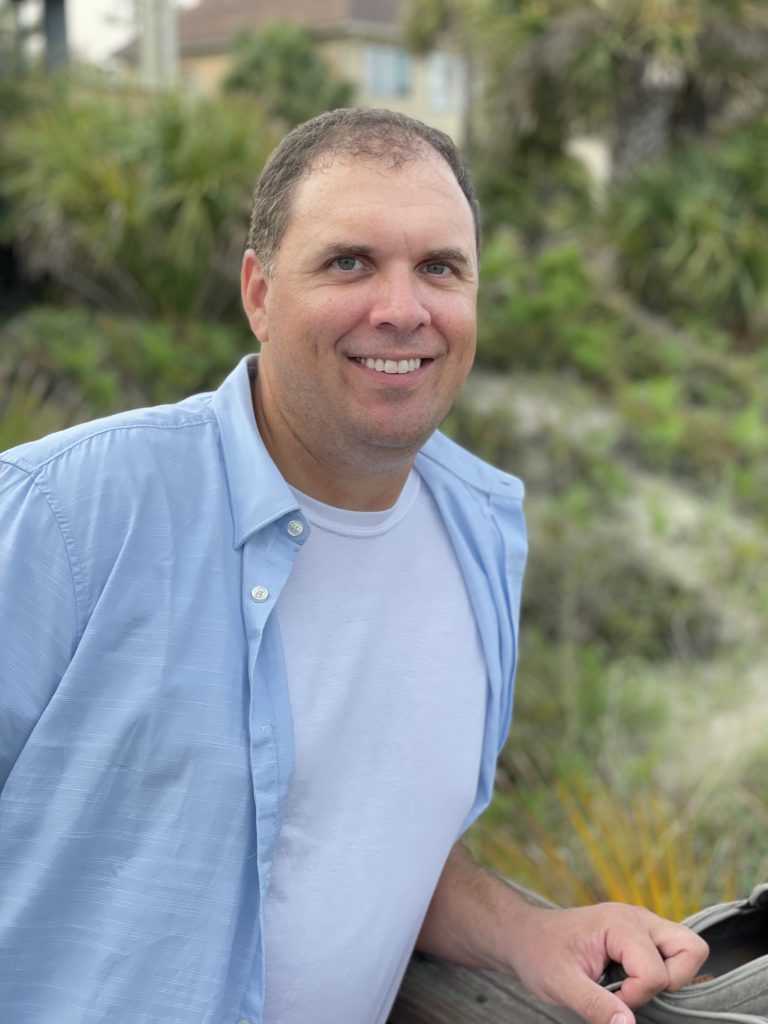 Scott Forney, DVM, DACVIM (Cardiology) was raised in Martinez, Georgia and currently resides in Boulder City, Nevada.  He graduated from the University of Georgia with an undergraduate degree in biochemistry and molecular biology.  He went on to obtain his veterinary degree at the University of Georgia in 2004.  The following year he completed a rotating internship at North Carolina State University followed by a 3-year cardiology residency at the California Animal Hospital in West Los Angeles, CA.  He obtained his board certification in 2009 and has been a clinical cardiologist at the Las Vegas Veterinary Specialty Center since 2008 where he continues to work. 
Dr. Forney's clinical interests include medical management of chronic heart disease, echocardiography, and client and veterinarian education.  Outside of work he enjoys golf, tennis, live music, and all things related to sports (Go Dawgs, Braves, Falcons, and Golden Knights!).  He has two sons that he loves to geek out with at the comic book store and a wife of over 17 years that he loves traveling with as much as possible.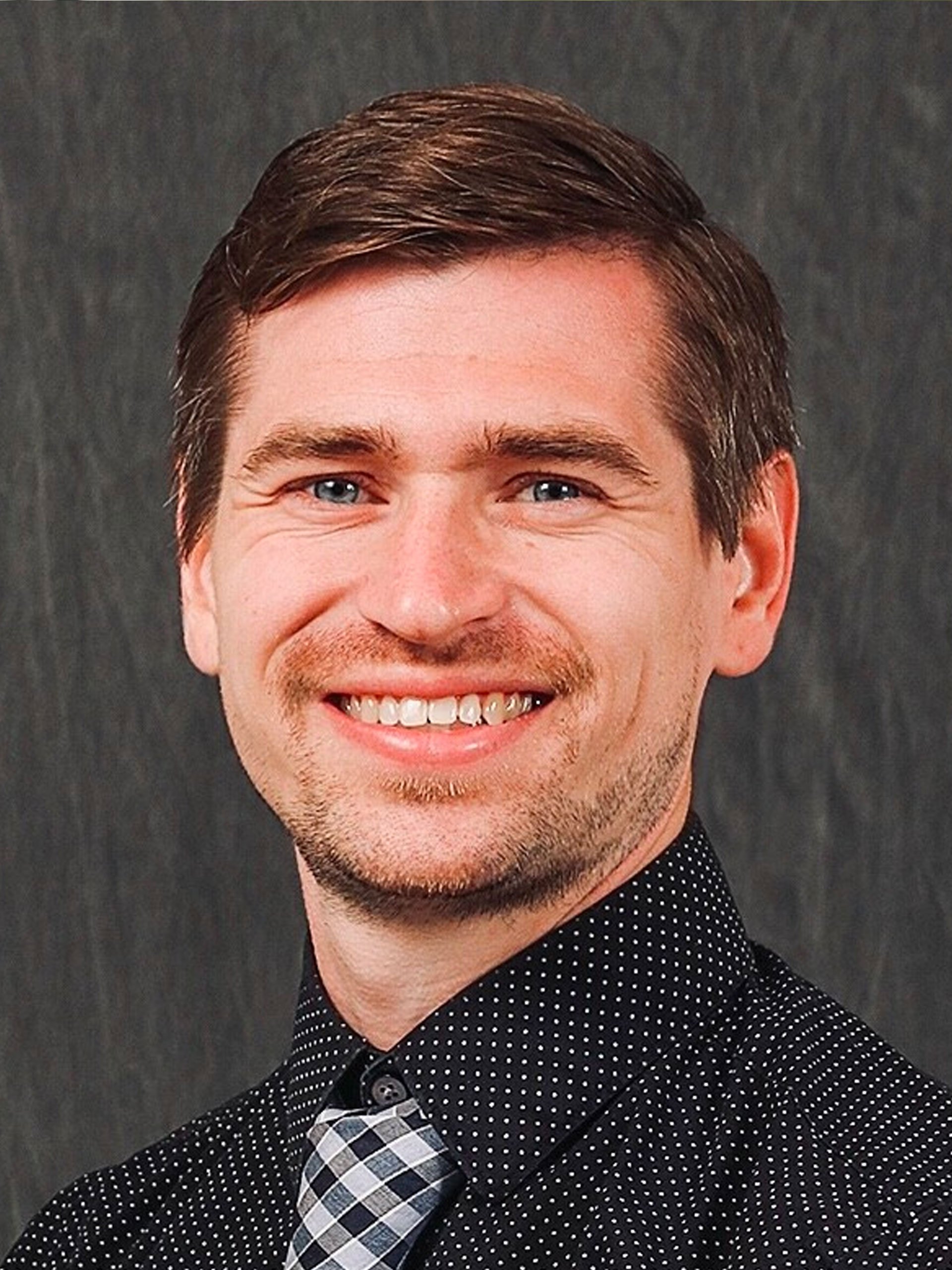 Logan Funk, DVM, DACVIM (Cardiology) spent his formative years in northeastern Wisconsin and attended the University of Wisconsin-Madison for the duration of his undergraduate and veterinary medical studies. He completed an emergency and critical care internship in Milwaukee, Wisconsin, as well as a specialty cardiology internship in Los Angeles, California. In July of 2019, Logan began a cardiology residency at the University of Missouri. He finished the program in July of 2022 and contemporaneously received board-certification from the American College of Veterinary Internal Medicine in the specialty of cardiology.
Rima Kharbush, DVM, DACVIM (Cardiology) is originally from the Midwest, having been born and raised in Madison, Wisconsin. She attended Gustavus Adolphus College in Minnesota for her undergraduate education, then received her Doctor of Veterinary Medicine degree from the University of Wisconsin in 2016. After pursuing rotating and cardiology internships in Albuquerque and Los Angeles respectively, she completed her residency training in cardiology at the Animal Medical Center in New York City. She obtained board certification in 2021. She currently works as a clinical cardiologist at the Animal Emergency and Referral Center of Minnesota.
Dr. Kharbush's clinical interests include treating cardiac emergencies, performing minimally invasive interventional procedures to treat congenital and acquired disease, and the clinical utilization of echocardiography. She has a particular interest in the advancement of feline medicine, as well as working together with owners and veterinarians to optimize chronic heart failure therapy and maximize quality of life in her patients. When she is not at work, Dr. Kharbush enjoys reading, playing soccer, watching Packers games, and taking advantage of local cuisine and breweries. She also spends a significant amount of time spoiling her dog, a little chihuahua mix named Dobby, who she adopted as a resident after surgical repair of a heart defect.
Eva Larouche-Lebel, DVM, DACVIM (Cardiology) is originally from Quebec City, Canada. She obtained her veterinary degree from University of Montreal in 2011. She then completed a one-year rotating internship at the Veterinary Emergency Clinic (VEC) in Toronto and went on to practice general and emergency medicine in Toronto, Laval, Montreal and Philadelphia over the following years. In 2017, she started a research internship at the University of Pennsylvania, followed by a cardiology residency. During her residency, Dr Larouche-Lebel participated in multipleresearch projects and co-authored numerous scientific papers on various topics including echocardiography, diuretic resistance, microbiome and neurohormonal mechanisms of congestive heart failure.
Outside of work she enjoys spending time with her cats, hiking with her dog Wil, running, yoga, traveling, and enjoying the Quebec winter. She also loves cooking and sharing a good meal with her husband and friends.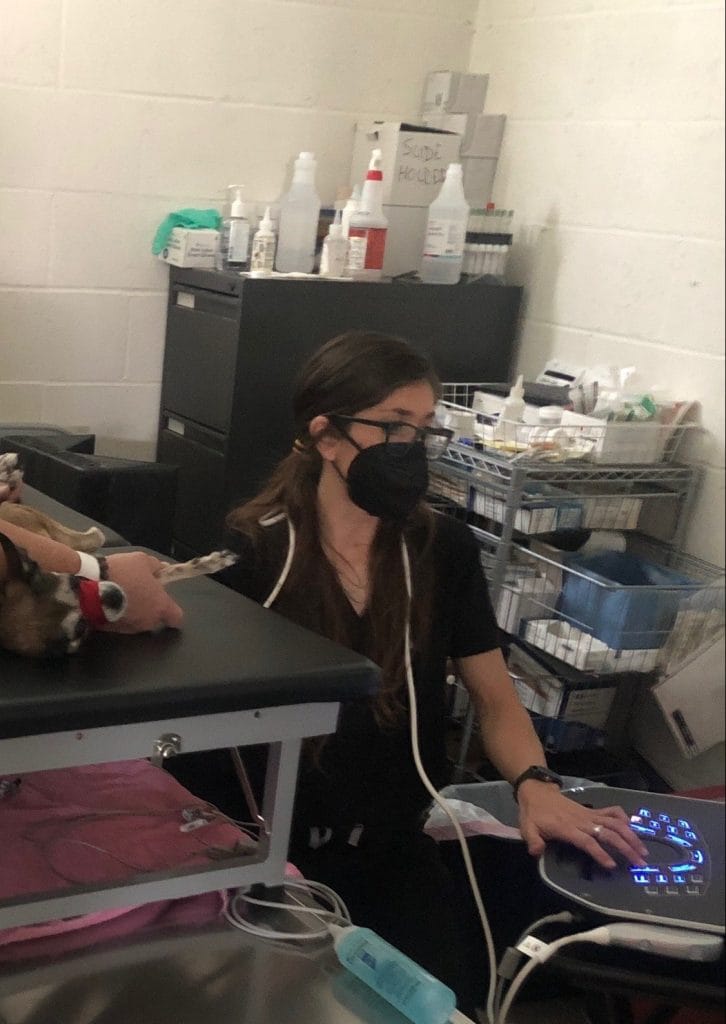 Chelsi is the head echo sonographer and cardiac diagnostic imaging technician of Cardiac Vet, Inc.
Chelsi is a San Diego native and later attended the University of California Santa Barbara, on a full-ride athletic scholarship. After injury ended her athletic career, she began pursuing her love of animals by working in a fast pace, small animal, private practice, while simultaneously furthering her education in veterinary medicine.
From 2005-2017, Chelsi worked as an intricate part of a successful small animal, private veterinary practice in West Los Angeles. There she was responsible for managing anesthesia during surgical procedures, in addition to coordinating and obtaining all laboratory diagnostics including biochemistry and imaging.
In 2017, Chelsi joined Dr. Saelinger's cardiology team in West Los Angeles. As a cardiology supervisor, she is responsible for aiding in training specialty interns and technicians in echocardiography, interpretation, and managing anesthesia for cardiac related procedures (i.e. pacemaker implantation, balloon valvuloplasty, PDA occlusion).
When Chelsi is not in the hospital or out performing echocardiograms, she is likely at the beach or hiking with her dog.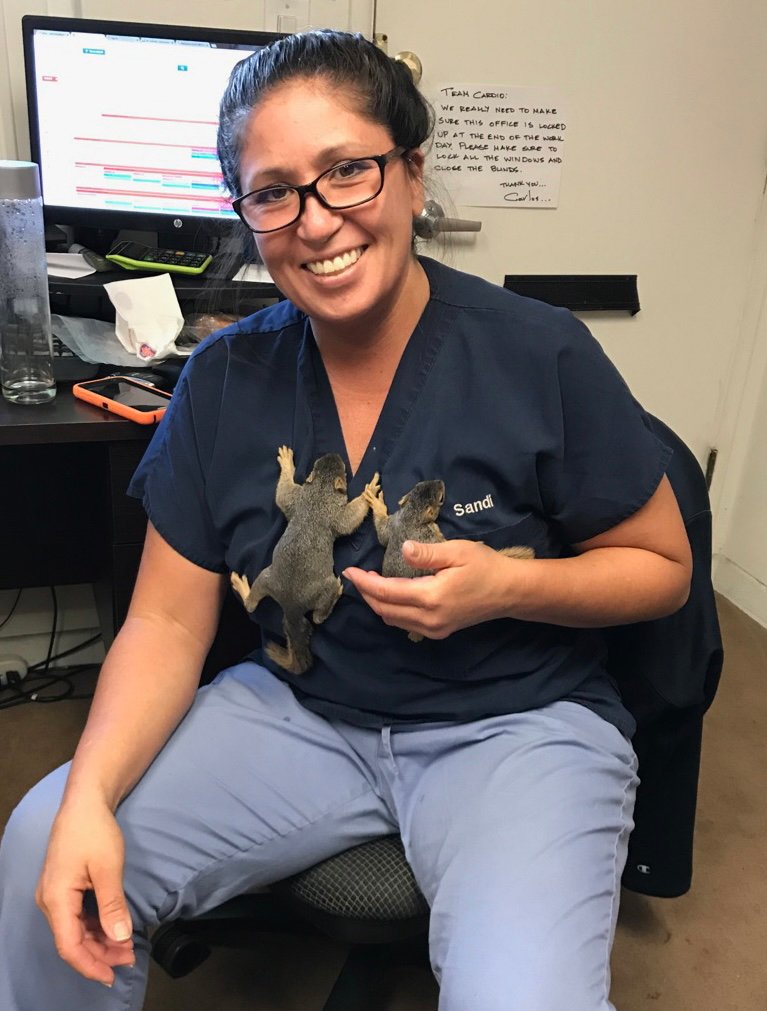 Cardiac Diagnostic Imaging Technician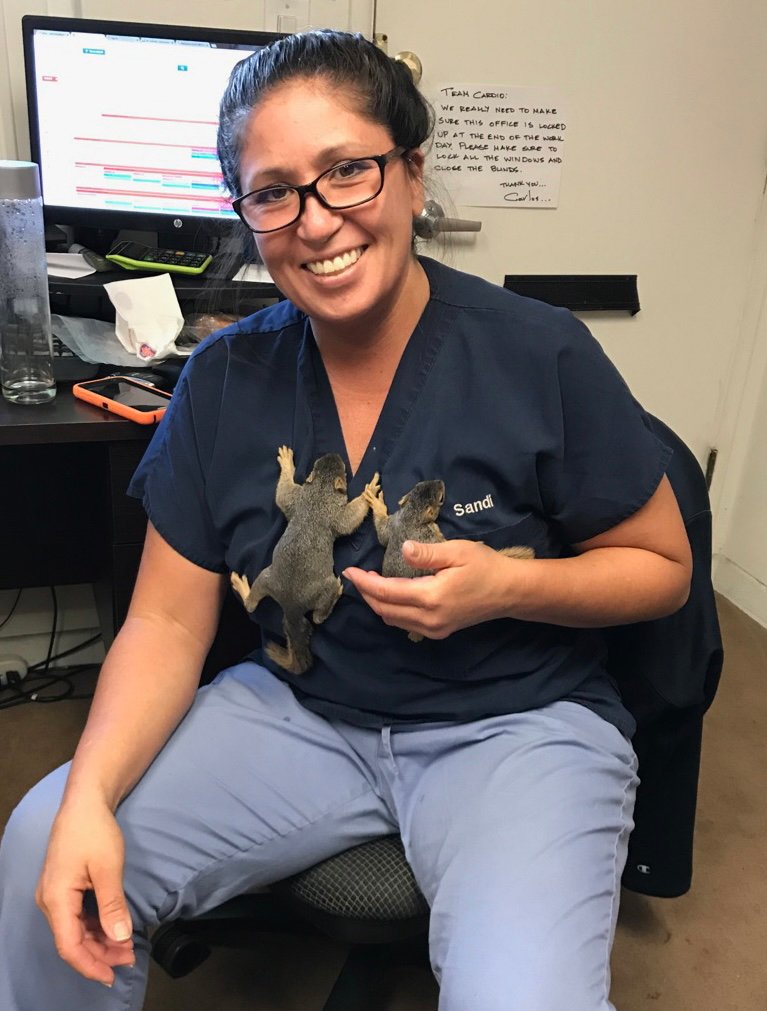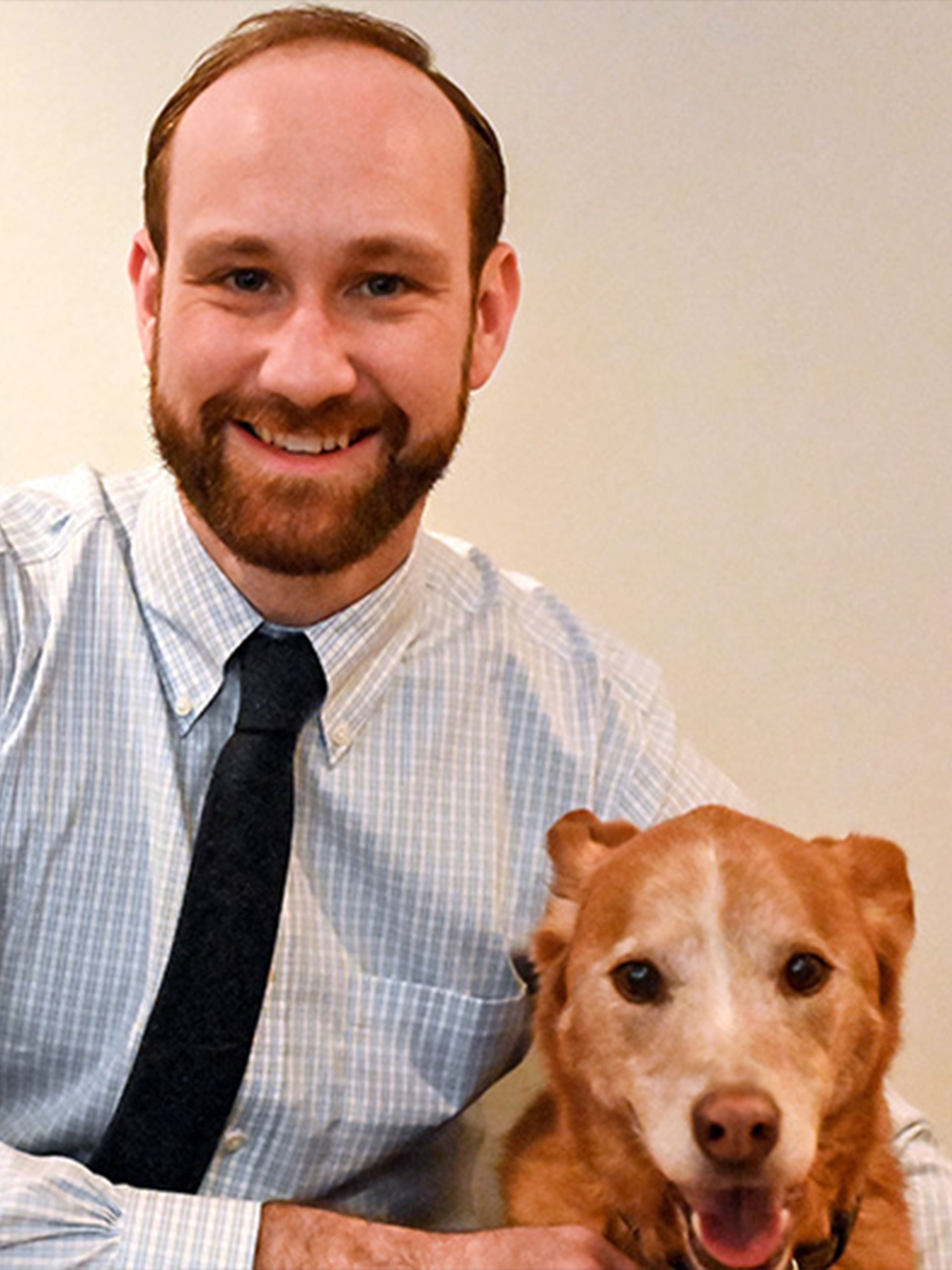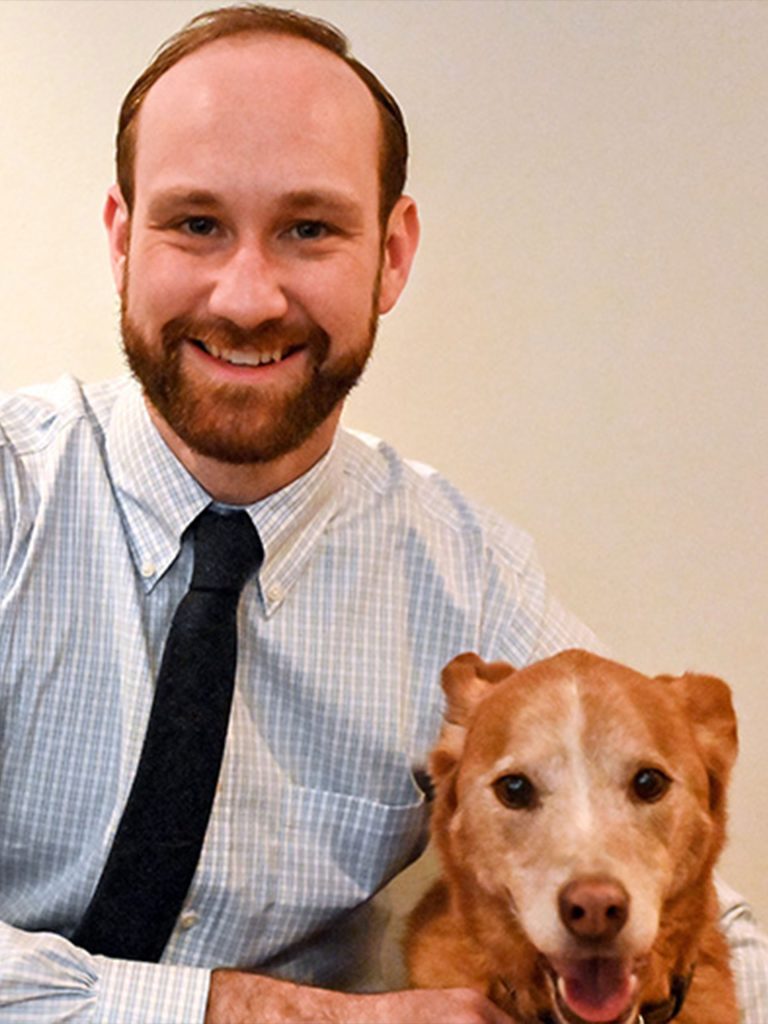 Jon Stack, DVM, DACVIM (Cardiology) was born in Illinois and currently resides in Sacramento. He completed vet school at the University of Illinois at Urbana-Champaigin 2012, followed by an internship at Purdue University. From there, he worked as an emergency veterinarian outside Washington, DC, then accepting a post-doctoral fellowship at Stanford to focus on research. He then moved back into clinical medicine, accepting and completing a cardiology residency at the University of Illinois and working as a board certified cardiologist in private practice since then. In his free time, he enjoys exploring the outdoor activities available in northern California, as well as going to local sporting events (go River Cats!). He lives with his partner Sunny, and their furry quadruplets: two dogs, Ellie and Quinn, and two cats, Momo and Katsu.
Dr. Hannah Hodgkiss-Geere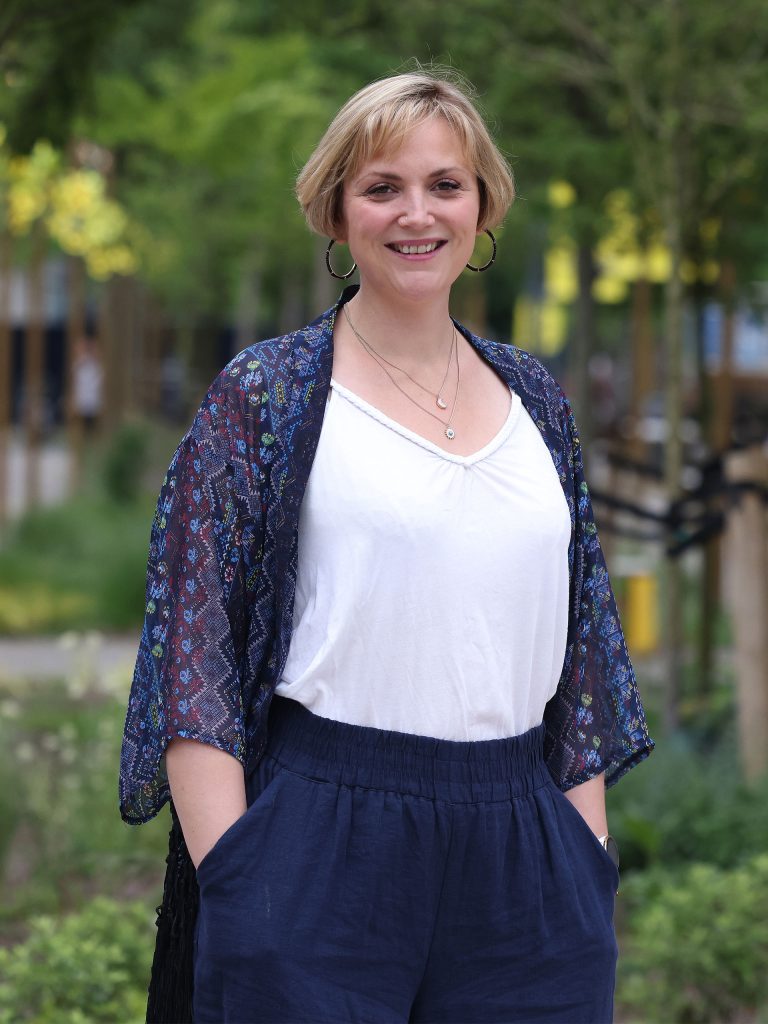 Hannah is British and graduated from the Royal 'Dick' School of Veterinary Studies (RDSVS), in Edinburgh, in 2006 with Distinction. During her veterinary degree she intercalated and undertook a full time Master of Science by Research in virology. Upon qualifying Hannah entered full time mixed practice in rural Staffordshire where her interest in Cardiopulmonary medicine initially developed. Following mixed practice she entered small animal practice prior to returning to the R(D)SVS and Roslin Institute to undertake a PhD in Canine Adult Stem Cells with a particular interest in Cardiac and Mesenchymal stem cells. Following the PhD she became a Resident in Cardiopulmonary medicine, following the ECVIM-CA Diploma in Cardiology. 
In 2014 Hannah joined the University of Liverpool as Lecturer in Small Animal Cardiology and gained her European Diploma in March 2015. She was appointed Senior Lecturer in Cardiology in December 2015 and Professor of Veterinary Cardiology and Education in Spring 2023. Hannah obtained Fellowship of the Higher Education Academy in May 2018 and Senior Fellowship in summer 2022. She became a Fellow of the Royal College of Veterinary Surgeons in Autumn 2022. Hannah is Director of Undergraduate Recruitment for the Veterinary School and Deputy Head of Department for Small Animal Clinical Sciences. She enjoys teaching students, seeing cases and undertaking research. Her main areas of interest are 
Cardiac and Mesenchymal Stem Cells
Canine pericardial disease
Cardiac interventional procedures
Heart rate variability
Effect of obesity on heart disease
Pedagogic research 
Student outreach and Education
Widening Participation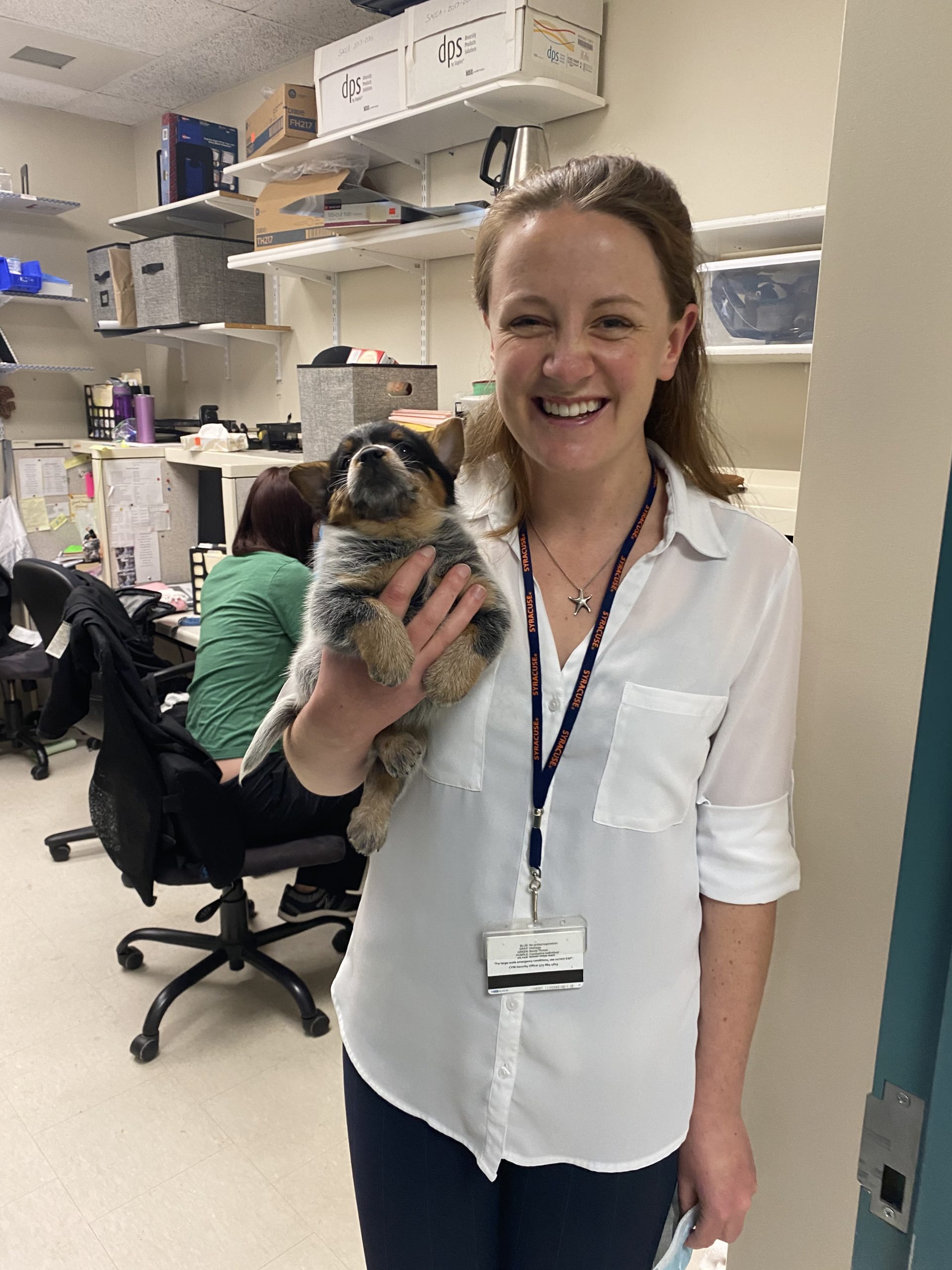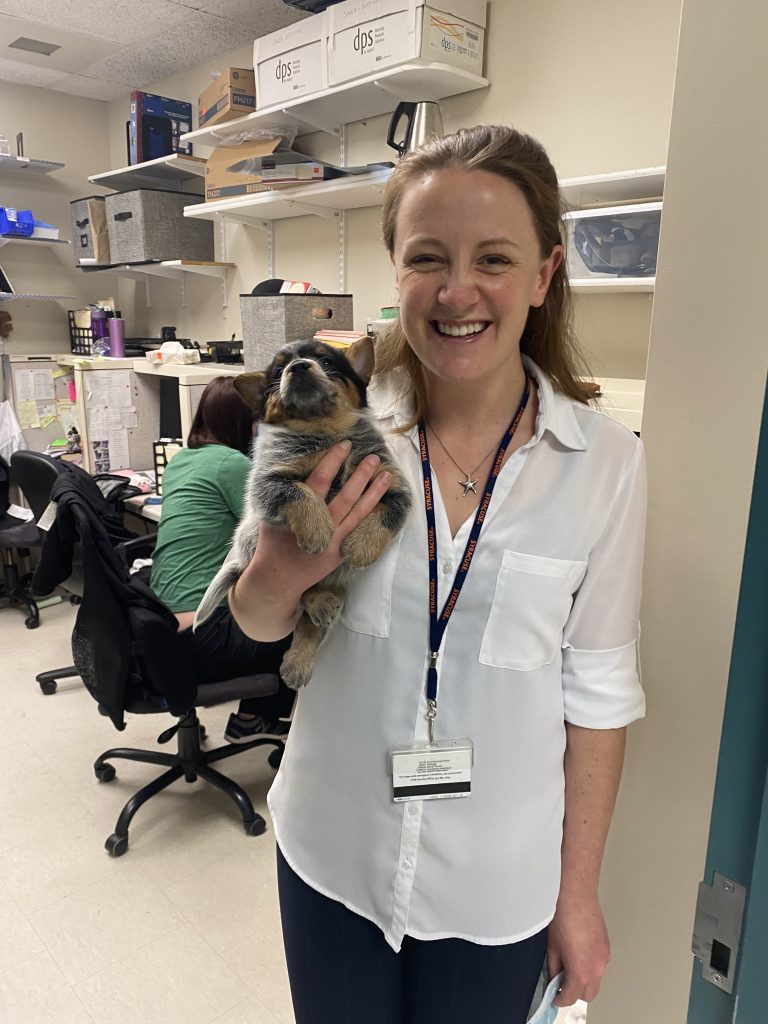 Nekesa Morey, BVM&S, MRCVS, MS, DACVIM (Cardiology) grew up in Nairobi, Kenya before obtaining her veterinary degree at the University of Edinburgh in Scotland. She moved to the United States where she completed a rotating internship in Denver at Wheat Ridge Animal Hospital and a cardiology specialty internship in Seattle at Seattle Veterinary Specialists, Blue Pearl. Following this, she moved to Columbia, Missouri where she completed her cardiology residency and obtained board certification in July 2023. Nekesa currently lives in the United Kingdom and works at the Royal Veterinary College in London in the cardiology department. In her free time, she enjoys being outside, walking, hiking and biking with her partner, Paul and cooking delicious food for friends and family.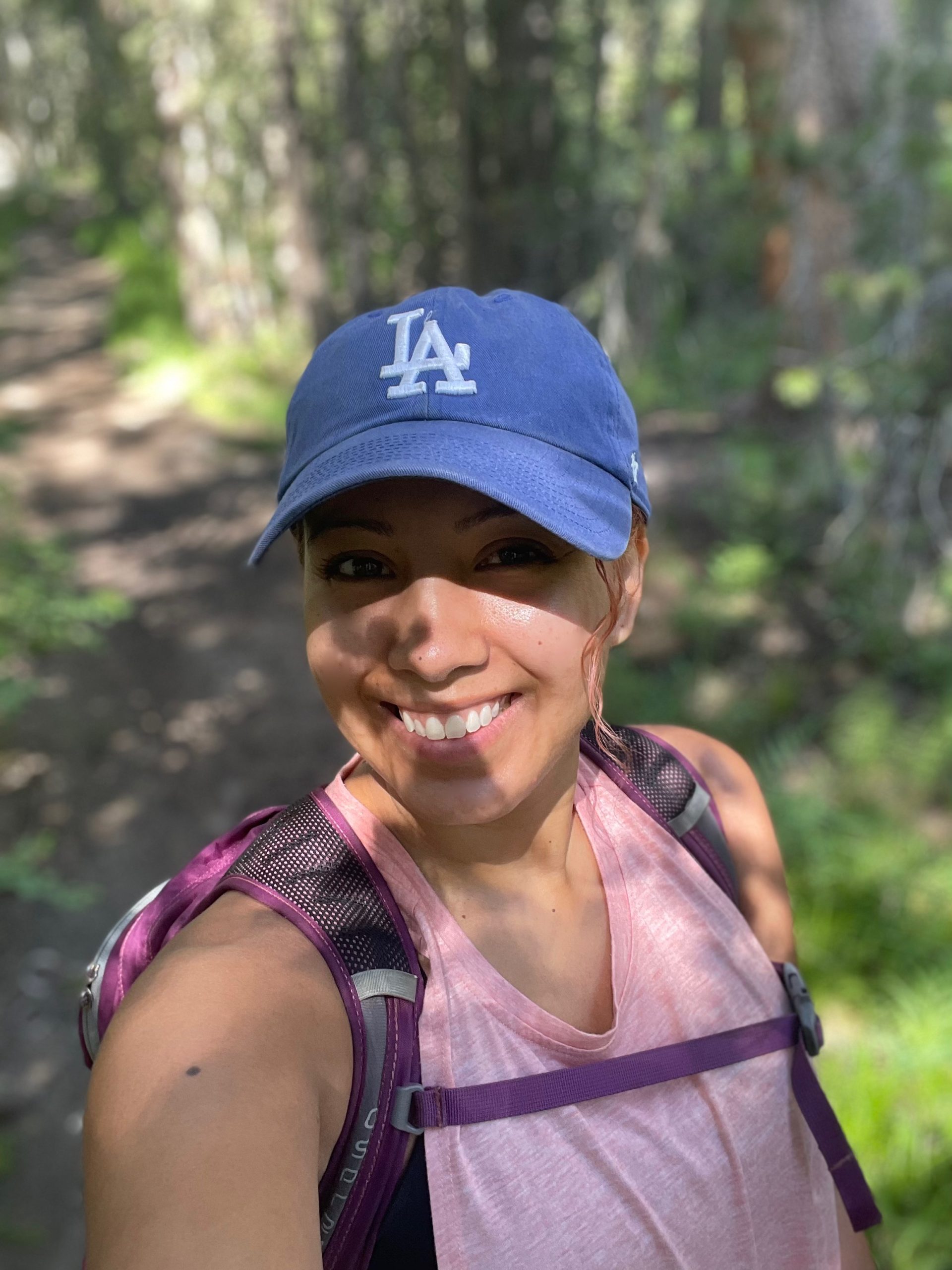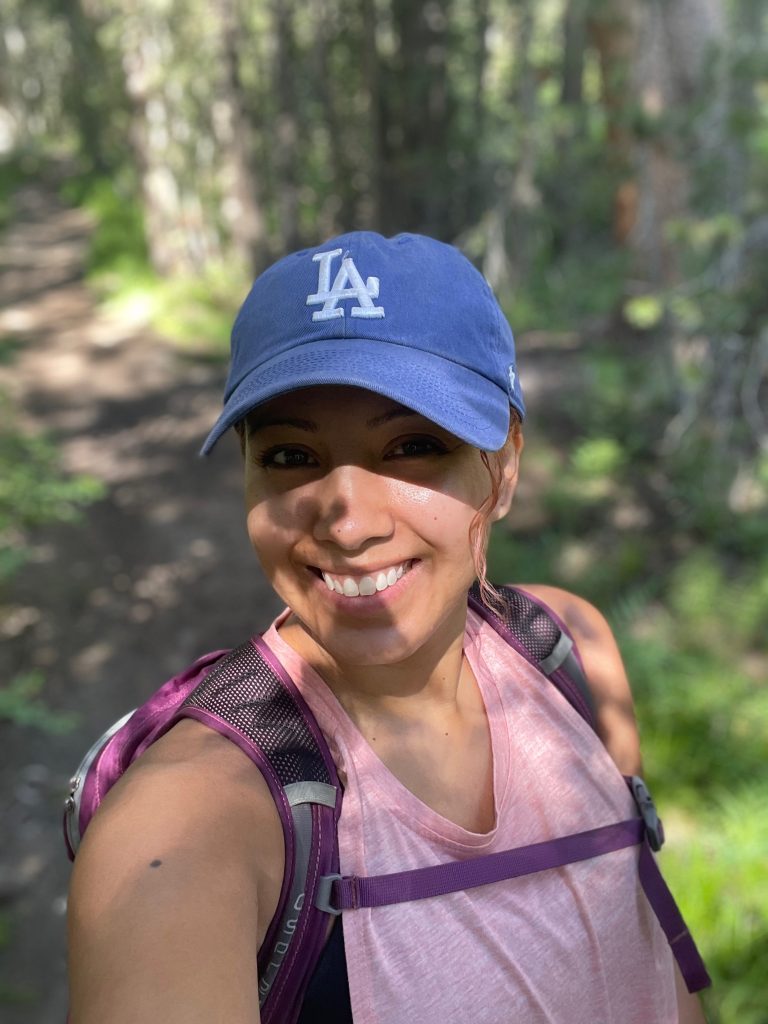 Jessica Martinez, RVT is a cardiac diagnostic imaging technician of Cardiac Vet, Inc.
Jess is a Los Angeles native, born and raised in sunny SoCal. She attended Mount St. Mary's University where she obtained her bachelor's degree in Biology. During her college years Jess volunteered at a local veterinary hospital where her love for veterinary medicine evolved.
Since 2014, Jess has been growing in the field and advancing her skill sets in quality veterinary medicine. In 2016 she joined a fast growing Cardiology department within West Los Angeles and fell in love with the field. Here is when she began to expand her skills into obtaining cardiac ultrasound imaging and interpretation, managing anesthesia in cardiac compromised patients, and aiding Dr. Saelinger in training new cardiology interns in echocardiography.
In her free time, Jess loves to solo hike the Sierra Nevada Mountains, play tennis recreationally and play in her amateur billiards team.