Cardiac Teleconsulting Service for Veterinarians
Primary veterinarians are just as important as patients to the Cardiac Vet team. They are the first line of defense at suspecting a cardiac problem. The Cardiac Vet team would like to assist rDVMs in confirming their suspicion of heart disease by offering a Teleconsulting Service for interpretation of echocardiograms, ECGs, thoracic radiographs, Holters and event monitors. This service is not just limited to California but is available for all veterinarians and hospitals across the country and internationally.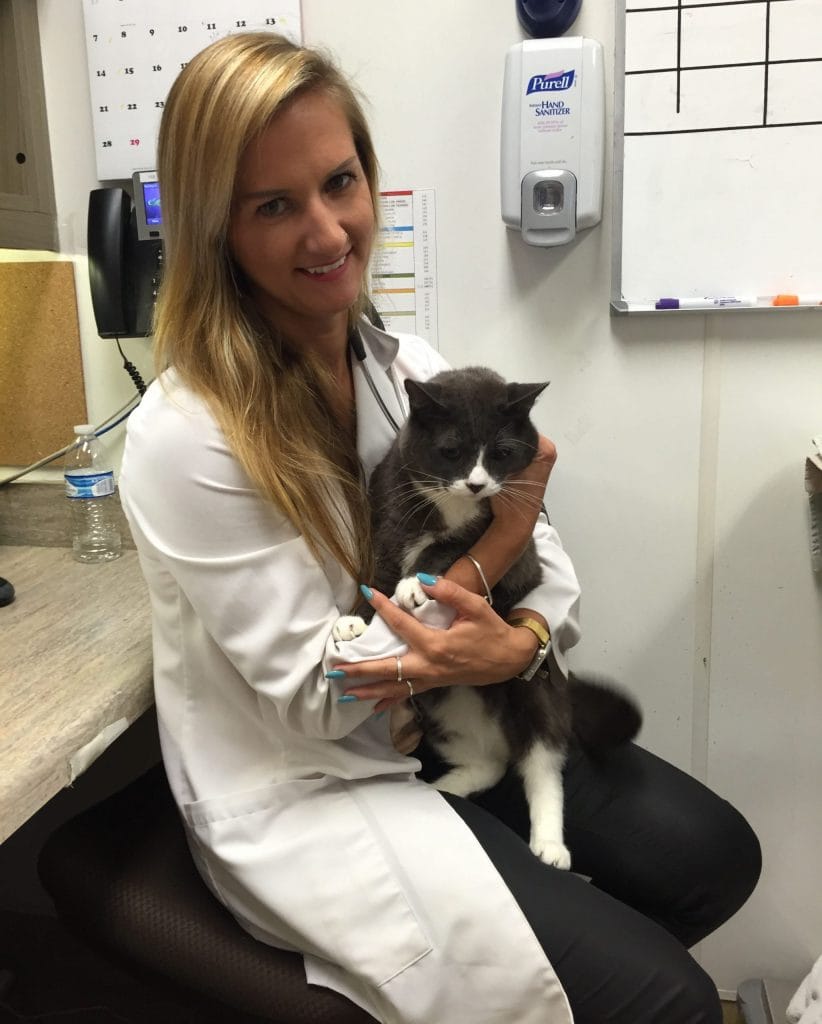 The Details:
Diagnostics will be interpreted within 72 hours with a typed emailed report or within 48 hours if a STAT service is selected.
Report turnaround time begins from the time that all documents, images and records are provided that are needed for interpretation of the case. If a case is submitted after hours, report turnaround time begins from the start of the next business day.
For fastest response to a STAT request, please alert the Cardiac Vet team that a submission was made by texting 310-913-4122.
This service is available Monday through Saturday from 7 am to 7 pm PST. Holidays and Sundays are considered non-business days (Memorial Day, 4th of July, Labor Day, Thanksgiving Day, Christmas Eve, Christmas Day, New Year's Eve, New Year's Day)
Diagnostics are interpreted by Dr. Carley Saelinger, VMD, DACVIM, Dr. Meghan Allen, DVM, DACVIM, Dr. Rima Kharbush, DVM, DACVIM, Dr. Scott Forney, DVM, DACVIM, Dr. Logan Funk, DVM, DACVIM, and Dr. Eva Larouche-lebel, DVM, DACVIM, licensed and board certified cardiologists.
If you are a new customer, please contact us at info@cardiacvet.com so we can set up an account for you to submit diagnostics for formal interpretation.
If you are a current customer, please access our database here: https://apc.freelandsystems.net
When you fill out patient demographics and history through our formal reporting/echopacs website, please include patient signalment, weight, history, salient lab work findings (if applicable) and current medications with dosages and frequency. Please do not attach any labwork or previous diagnostic findings/reports. Instead summarize the findings in the patient history of our report form. Please do not attach any handwritten documents.
Verbal consultations with the Cardiac Vet team are also available.
Competitively priced with all major veterinary teleconsulting services.
Services available locally in Los Angeles, CA as well as for clinics nationwide and internationally.
Payments can be made securely via credit card payments or Paypal at time of submission or alternatively you can choose a 14 or 30-day billing period pending your case volume.
Current customers, please submit all diagnostic studies at: https://apc.freelandsystems.net
New customers, please contact us to set up an account at: info@cardiacvet.com
For mobile echocardiograms in your hospital, please submit the referral form below

**Congenital study (5 years and younger or known historical or suspected congenital heart disease if > 5 years) or special species (exotics) add $30 if not already included in echo fee
**Admin Fee for images/history turned in after formal report resulting in rewriting of formal report $30
**STAT fee for 48 hours or less, often less than 24 hours (please text or call if STAT is needed) add $32.00 (note STAT fee included in the STAT ECG, STAT RAD and STAT ECHO prices only, otherwise add $32.00 if STAT desired)
**ECG routines are simple interpretations intended to confirm normal or abnormal cardiac electrical activity in your patient. Only full consultations will include a detailed interpretation.
**Payments can be made securely via credit card payment or Paypal at time of submission or alternatively you can choose a 14 or 30-day billing period pending case volume. If you are a new client, please reference that you'd prefer billing in your first diagnostic submission and this will be arranged for you.
**Reports will be sent to the original email address from which the diagnostics were submitted from unless otherwise specified.
**For current customers, please login into submit your studies here: https://apc.freelandsystems.net
**For NEW customers, contact the Cardiac Vet team at info@cardiacvet.com and we will provide you with access to our database for submission of diagnostic studies.