In physical examinations for cats and dogs, a heart murmur is one of the most common abnormal findings. A heart murmur sounds like a rush of blood flow to the heart that is abnormal from the normal heartbeat. Heart murmurs may be caused by a structural issue, but they can also have no impact on the health of the animal. Heart murmurs are present in young animals, for instance those who are a few months old with growing hearts. Healthy adult patients may also experience intermittent heart murmurs when their heart rate increases due to stress (particularly cats); this is normal and does not impact their health.
Diagnosing Heart Murmurs
A heart murmur in and of itself is not an illness or definition of heart disease – it is simply blood flow in the heart that is faster than 1 meter/second. All blood flow in the heart is normally 1 meter/second or less. However, it should not be ignored. According to Stanford Healthcare, a systolic murmur occurs during heart muscle contraction due to blood flow through a narrowed vessel or irregular valve. A diastolic murmur occurs during heart muscle relaxing between heartbeats due to a stenosis of the mitral or tricuspid valves, or regurgitation of the aortic or pulmonary valves. Continuous murmurs occur throughout the cardiac cycle.
Diagnostics by the primary care veterinarian involve auscultation techniques that are used with a stethoscope for physical examination conducted in silence or a low-noise setting. Examine the heart sounds and rhythm at both sides of the thorax to identify the apex beat and any thrill associated with a murmur. Listen to the left side of the thorax at the apex beat, where the heart normally sounds the loudest near the mitral valve. At the left heart base, the aortic and pulmonic valves are best heard.
That said, clinical signs of heart disease are often unnoticeable to pet owners and remain subtle even when the dog or cat has been brought in for a physical examination.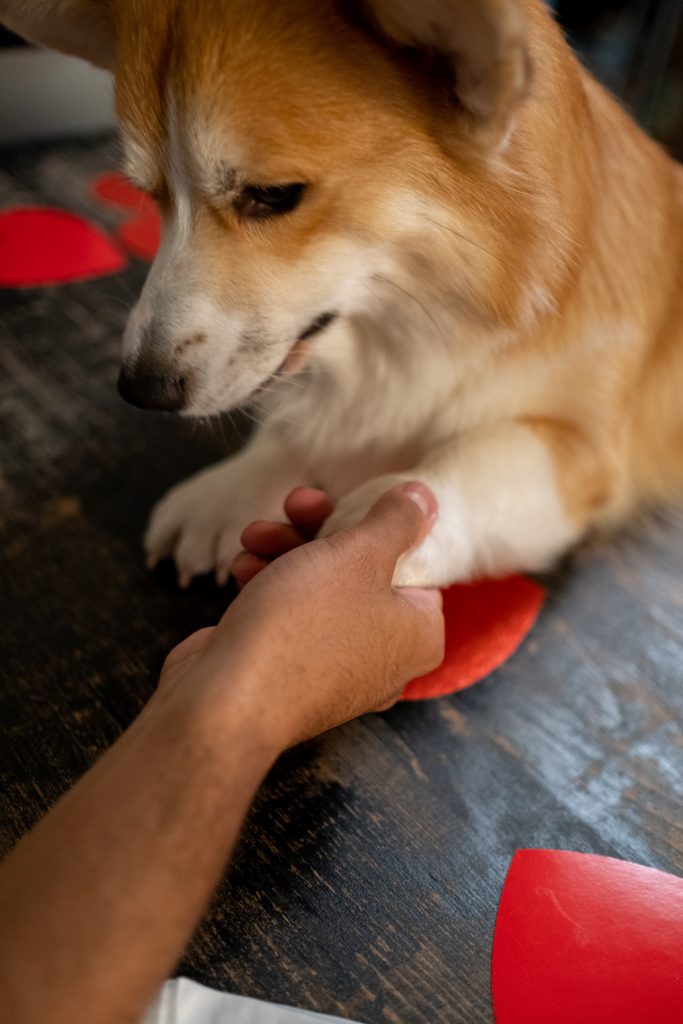 Heart Murmurs That Have No Clinical Signs
Heart murmurs are often asymptomatic and auscultative screening tests alone are not always reliable predictors of heart disease. Hypertrophic cardiomyopathy is the most common cause of heart disease in cats, typically identified with an echocardiogram of left ventricular hypertrophy. Thus, primary care veterinarians should refer patients to veterinary cardiologists to conduct echocardiograms, which are one of the most accurate testing tools for asymptomatic heart conditions.
The Importance Of Echocardiography For Detection of Asymptomatic Heart Murmur
Primary care veterinarians are the first line of defense at suspecting a cardiac problem, which can be confirmed by an interpretation of echocardiograms. The echocardiogram is crucial in detecting abnormalities in asymptomatic heart murmurs, which can be indicative of any stage of heart disease (mild to severe). Further diagnostic testing, including X-rays, may also be necessary.
The best treatment begins with accurate diagnostic testing. For all veterinarians across the United States, Cardiac Vet offers diagnostic services and detailed interpretations to holistically evaluate each case to help you provide your patients with a focused treatment approach. Cardiac Vet is a referral-only service that consults with veterinarians only, and cannot be reached by pet owners. Pet owners can contact their primary care veterinarian for a referral.
Call Us Today: (310) 913-4122
Email Us: info@cardiacvet.com